Alexander Noel Slippers: A classic style reborn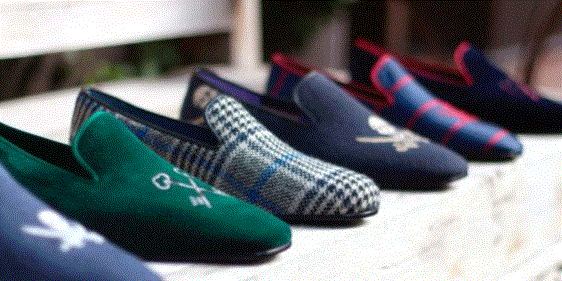 Alexander Noel Slippers: A classic style reborn
A Brief History of the Slippers
Once known as the house shoe of Victorian men at formal parties, the slipper has cast aside its dandy image and become a staple of classic style around the world.
Slippers first became a prominent style for the fashionable man the way that so many menswear pieces rise in popularity – by celebrity endorsement. In this case from Prince Albert, Prince Consort of the UK in the late-1800s.
Love Them or Hate Them
Men's dress slippers are a footwear choice quite unlike any other. Also called the dinner slipper, Prince Albert, evening slipper, tassel loafer, smoking slipper and slip-on, these elegant and indisputably ostentatious shoes are bold, brazen and utterly flexible.
Additional Customization Services
Dozens of materials and colors are available to design your custom pair, including sartorial fabrics, flannels, hand painted crust leather and patina style finishing.
It is also worth highlighting the vast repository of motifs and monograms that can be embroidered into the vamp or side of the slippers. You can even add your own custom embroidery designs!
How to Wear Them?
Despite its unassailable status as a rake's staple tread, the dinner slipper is at heart a versatile shoe. As scandalously appropriate for a black-tie event, or as a Sunday afternoon of shopping, this not-quite-humble shoe can accompany almost any outfit.