CASUAL BAGS ARE HERE!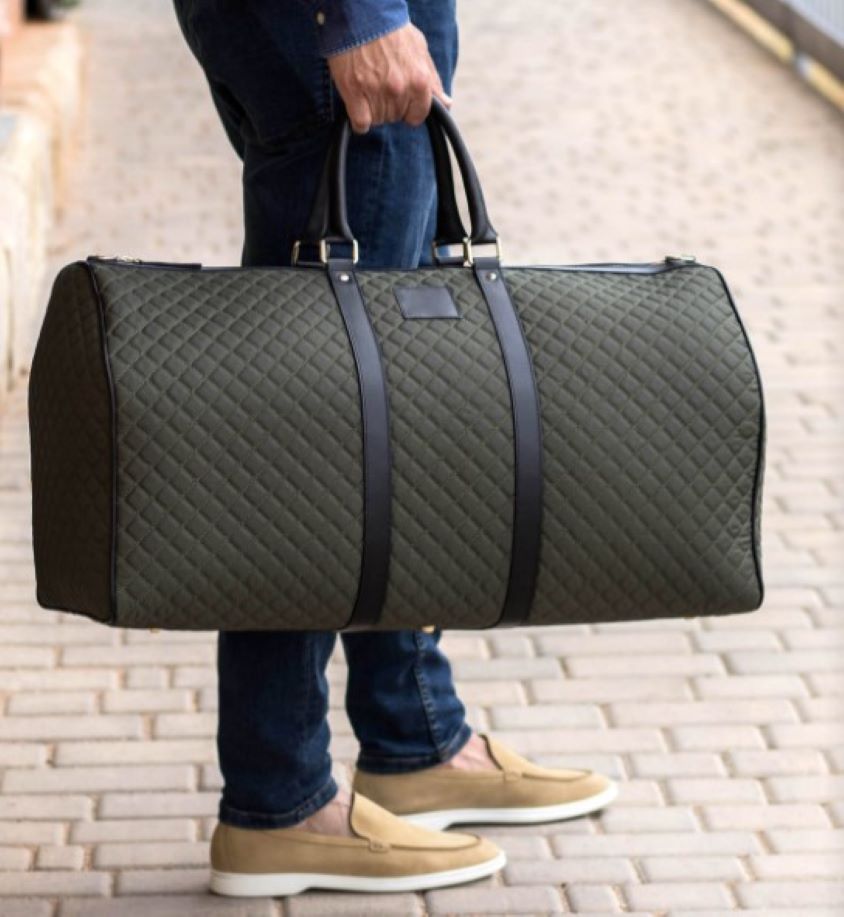 We're delighted to share some exhilarating news – Introducing casual bags are here to and are now ready for you to order! Introducing our latest additions, three brand-new styles of casual bags.
You have the opportunity not only to customize your shoes and boots to your liking and craft your unique shirt style but also to design your very own bags. Make the most of this Design Lab!
Take a look at the different styles and create your own bags at Alexander Noel!
The Duffle Bag
Click Here to Design your Duffle Bag
The Weekender
 Click and design the Weekender.
The Gotta Go Bag
Click on to create in the Design Log
Embark on a delightful journey as you delve into the exquisite collection of bags before you. Allow yourself to be fully captivated by the sheer pleasure of shopping, where every bag beckons with its unique charm and allure. This experience is not just about acquiring a bag; it's about embracing the art of fashion and personal expression.
Take your time, wander through the aisles, and let your senses revel in the array of styles, colors, and materials. Each bag has a story to tell, waiting for you to uncover it. Whether you're seeking a sophisticated clutch, a versatile tote, or a trendy backpack, you'll find yourself amidst a treasure trove of possibilities.
But the adventure doesn't stop there. It's an invitation to unleash your creativity and individuality. Once you've chosen your canvas, get ready to immerse yourself in the world of design. Imagine the bag as a blank canvas, a masterpiece in the making. Feel the excitement bubble within as you envision the perfect embellishments, the ideal combination of colors, and the unique features that will make it your very own.
With every stitch and every detail, you are crafting not just a bag, but a reflection of your style, personality, and passion. Whether you opt for subtle sophistication or bold and avant-garde, the joy of crafting your elegant bag is an experience like no other.
So, step into this realm of fashion and self-expression, where the act of shopping transcends the mundane. Let your imagination soar, and make your bag a testament to your unique taste and style. The journey is yours to savor, and the end result, a testament to your creativity and elegance.