Crafting Your Perfect Footwear: Design Your Own Boots and Shoes at Alexander Noel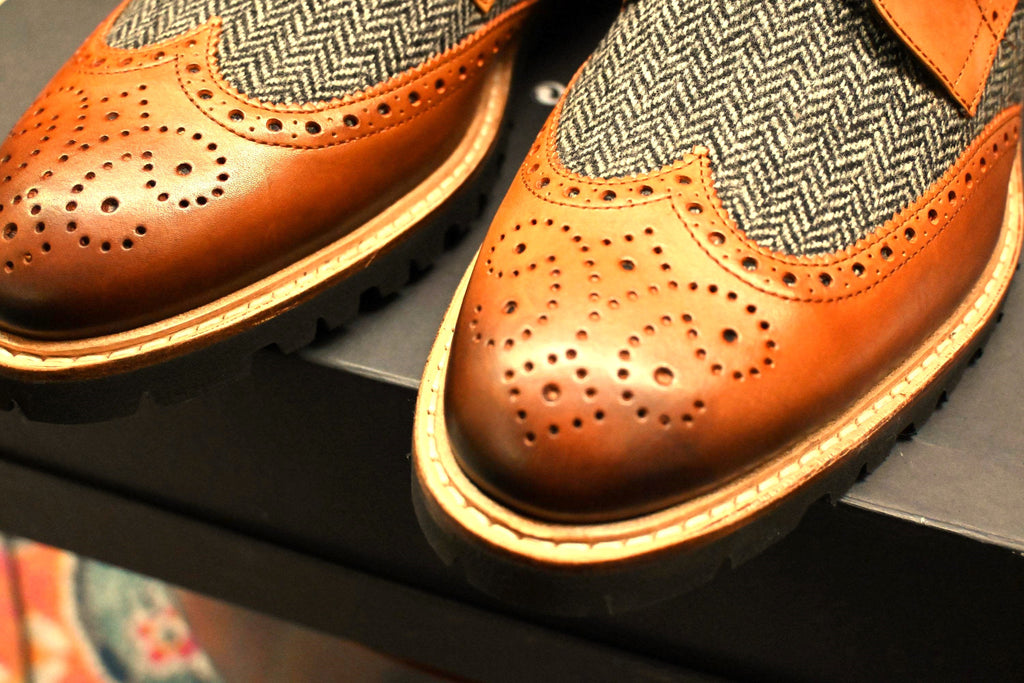 Introduction
In today's fast-paced world, convenience and personalization have become paramount in shopping. Alexander Noel, an online men's and women's footwear store has tapped into this trend by offering an exciting opportunity to design your boots or shoes. In this blog, we will explore why you should purchase custom footwear online and delve into the unique experience that Alexander Noel provides.
A World of Choices
Buying footwear online opens the door to a vast and diverse world of design possibilities. Alexander Noel's online platform empowers you to choose from a wide range of styles, materials, colors, and features, enabling you to create the perfect pair of boots or shoes tailored to your preferences. Whether you have a unique fashion vision or are looking for a specific functionality in your footwear, this level of customization allows you to bring your dream shoes to life.
Perfect Fit
One of the most significant advantages of shopping for custom boots at Alexander Noel is the opportunity to get a perfect fit. Ill-fitting shoes can be uncomfortable and even lead to long-term foot problems. With their customizable options, you can provide your exact measurements, ensuring that your boots are crafted to fit your feet like a glove. This personalization is especially beneficial for individuals with unique foot shapes or specific medical requirements. Alexander Noel guarantee the perfect fit for you. Please note that we have width sizes in D, EE and EEE. Shoe sizes go up to size US size 18.
Express Your Style
Your footwear is a statement of your style and personality. With off-the-shelf shoes, you may need help finding a pair that truly reflects your individuality. Alexander Noel understands that, and they allow you to express your style entirely. From elegant leather boots to bold and colorful sneakers, you can create footwear that mirrors your fashion preferences.
The Quality Quality of Alexander Noel
Purchasing custom-made footwear online does not mean sacrificing quality. It often means the opposite. Alexander Noel prides itself on delivering top-notch craftsmanship and using premium materials to construct custom boots or shoes. This ensures durability and comfort and a pair of shoes that will stand the test of time.
Convenience and Time Savings
The convenience of shopping for boots and shoes online cannot be overstated. The process is hassle-free and can be done from the comfort of your home or anywhere with an internet connection. You can take your time to explore design options and make decisions without feeling rushed. Furthermore, the time saved on travel and waiting in physical stores can be better utilized elsewhere in your busy life.
Eco-Friendly Options
For the environmentally conscious consumer, Alexander Noel also offers the chance to make eco-friendly choices. With the ability to select sustainable materials and ethical production processes, you can create custom boots that match your style and align with your values.  We introduced 4 vegan materials for the upper: Vegan Nappa, Vegan Soft Grain, Vegan Painted Calf and Vegan Suede. We've also introduced animal-free alternatives for the insole, lining and shoe laces.
Personalized Customer Support
Alexander Noel's customer support team is dedicated to making your online shopping experience exceptional. They are ready to assist you at every step, from design choices to sizing and any questions. The personalized attention you receive ensures that your unique preferences are catered to throughout the entire process.
Summary
Customizing your boots or shoes at Alexander Noel is not just about fashion; it's about making a statement and embracing your unique style. The experience of crafting your perfect footwear online brings convenience, personalization, and quality together. By choosing to design your boots with Alexander Noel, you're not just buying shoes but investing in a unique, stylish, and comfortable expression of your individuality. So, why wait? Start creating your perfect pair today and enter a personalized fashion world.