Guide to EEE Width Shoes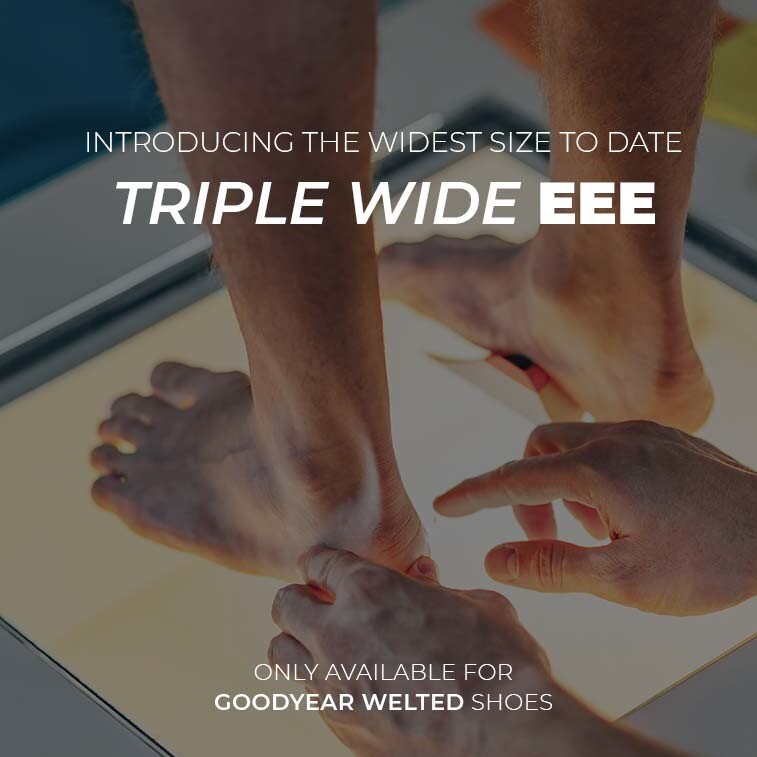 Alexander Noel is very happy to announce the introduction of the new EEE triple wide size for Men Dress Goodyear Shoes.
Up until now, we offered D (Normal Width) and EE (Extra Wide). With the addition of EEE (Triple Wide) we allow those with wider feet to find their perfect size.
With each width increment D > E > EE > EEE the shoe last grows in volume, allowing the fitting of wider bridge / instep. The size difference between EE (Extra Wide) and EEE (Triple Wide) is approximately 4,5 mm (0.18 inch). The difference between D (Normal Width) and the new EEE (Triple Wide) is 13,5 mm (0.53 inch).
It's worth noting that while shoe brands typically carry a range of sizes and widths, some sizes and widths may be more difficult to find than others depending on demand and inventory. If you have trouble finding shoes in your size and width, it may be helpful to seek out specialty retailers or consider custom-made shoes or Alexander Noel
Alexander Noel should be your specialty retailer that provides your perfect shoes and/or boots. EEE Sizes are only offered in our Goodyear Design Lab.
Please visit our Design Lab and choose the Goodyear Welted construction option to customize your shoes for EEE width.