Alexander Noel Leather Grades (Review of our sourcing, production and quality assurance)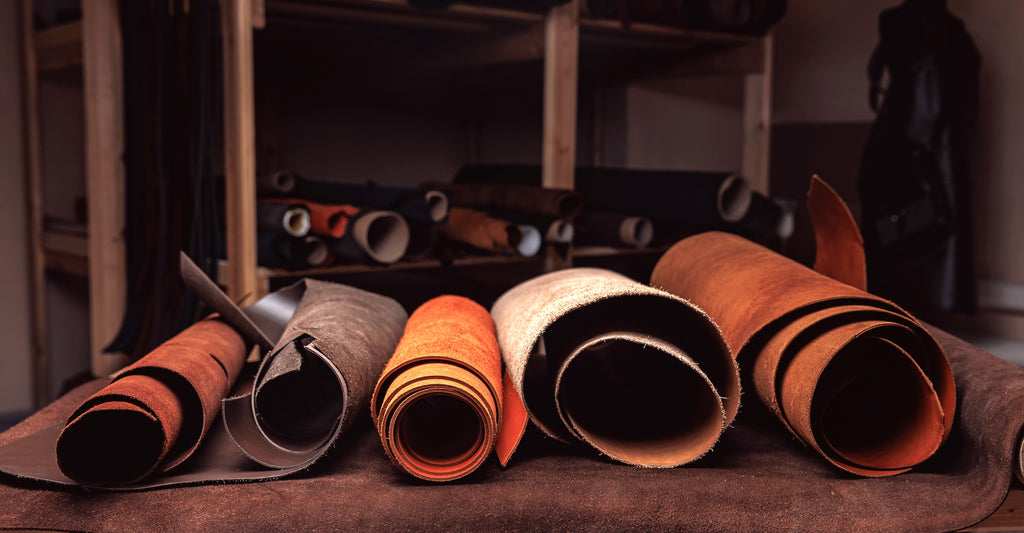 Overview
Leather is such a fascinating material. Since the dawn of time, mankind has been using leather for various applications. In this article, you will find more about its production process, the different leather grades, and how the process of sourcing works at Alexander Noel. (Estimated reading time: 3 minutes)
Leather Grades Explained
Apart from the construction of a shoe, the other most important aspect is the choice and quality of leather. Like most things in life, leather has variations or "grades." Here is a quick overview of the most common grades of leather.
Full Grain Leather is the best quality leather at the top of the chain. Most of our smooth leathers are high grade full, grain leathers. It refers to the outer part of the animal's hide just below the hair. "Full" means that it has not been buffed or sanded, a process that removes imperfections or marks. The tight porous nature of the leather prevents moisture retention, but it also means that it is thicker.
Top Grain Leather is like whole grain but with a twist. First, it undergoes light sanding to shave off a few millimeters from the top, removing imperfections. One of the most prominent kinds of top-grain leather is Nubuck.
Lastly, the most common type of leather comes in many forms and has many names, but it is best known as Split Leather. It is created from the Corium part of the hide after it is split off the grain layer, hence its name. A prominent kind of split leather is Suede.
Our Production Supply Chain
Buying leather may sound easy. Pick up the phone. Place an order. Leather arrives… well, not here.
If we send leather into the factory that is not up to standards, the product suffers, the factory struggles, and we cannot meet our customer's expectations. Leather buying is link number one of the supply chain (in production), and if we allow cutting leather sections that are the wrong color, wrong substance, or are sub-par, it will cost further down the line.
If our Clickers do not flag leather issues, it has a knock-on effect throughout the following stages of production – closing, lasting, and finishing. And the shoes will not stand up to our standards.
This is why great importance is placed on searching for and buying the most expensive element of our high-quality footwear.
The Break of the Leather
When sourcing the higher grade full grain box calf from the best European tanneries, we always look for a material with a 'fine break.'
There is a saying in the industry –'the break of the leather'– which refers to creases made as the leather naturally flexes repeatedly as it is worn. But, of course, all shoes take tremendous punishment as they are worn daily, open to the elements.
If cared for well, only the finest full-grain leather will continue to spring back and hold its shape over time, so we always look for a good clean break' in our leathers.
We encourage you to explore the Design Lab and check out the various types of leather shoes and boots that are available to buy online or create your own next design @ Alexander Noel.